For design engineers, Syncrofit facilitates an intuitive approach to the authoring of fastener management design data throughout the iterative process of assembly definition, design rule verification, fastener/hole visualization, and documentation release. The software stores the design data, linked to the associated 3D CAD geometry, directly inside the commercial 3D CAD model, completing the 3D product definition.
Improve design productivity and quality while reducing design time and error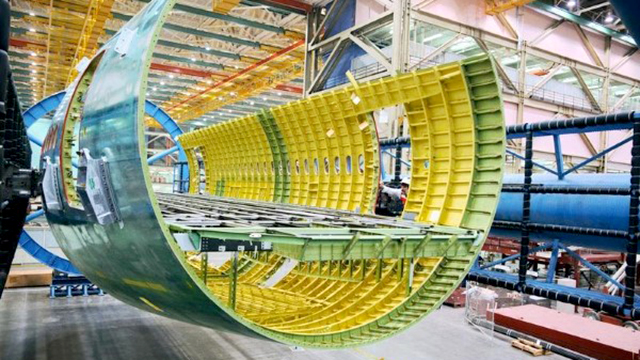 Syncrofit is a CAD integrated solution to support the engineering of complex assembly joining. The software allows engineers to easily author detailed, fine-grain design data for assembly joints, fasteners, holes, and specifications to create complete 3D digital product definitions.
Fastening & joint design is made up of powerful features that allow you to build a custom solution. Read more about these features below.
Establish a consistent, repeatable process for developing fastened assemblies in 3D.
Syncrofit enables users to organize connected assemblies into a series of joint definitions that capture essential information such as the part stackup, bonding, sealing, and fastening requirements.
To enable earlier and more accurate assembly definition, Syncrofit incorporates fastener pattern development capabilities that embed company design rules and standards into the definition.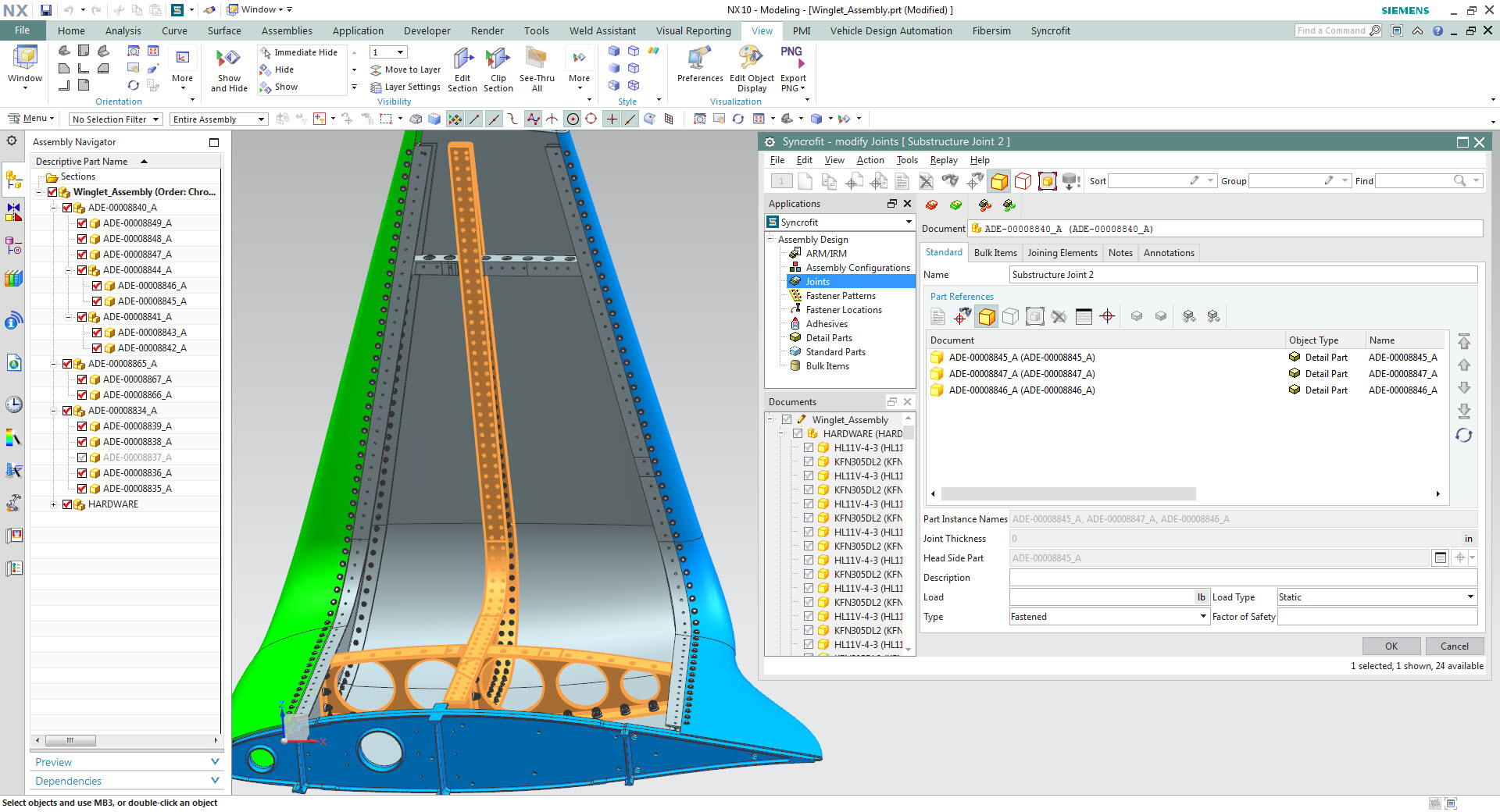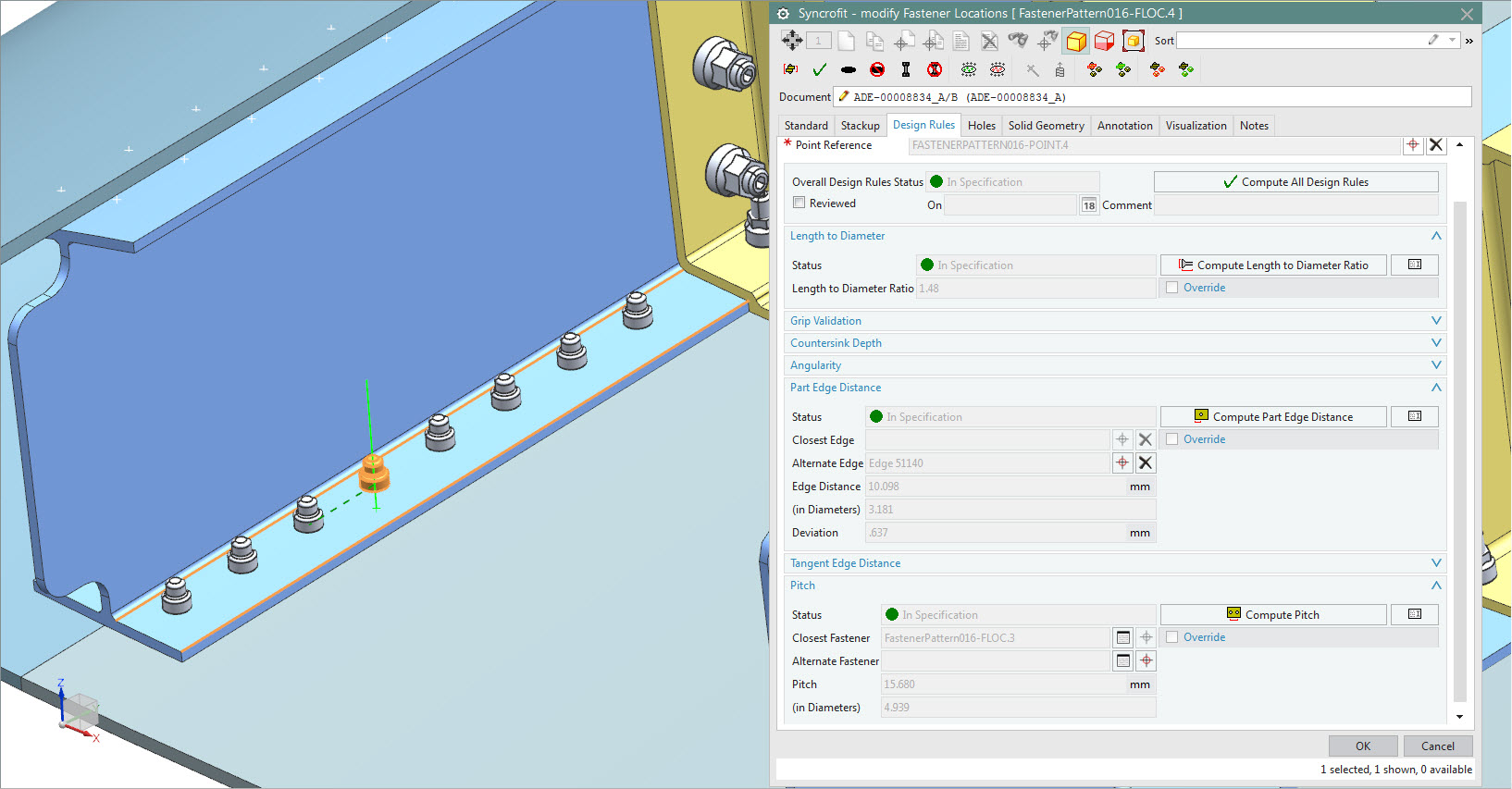 Verify that specifications are met, and understand the impact of design changes.
With the ability to automatically compute all design rules for each of the fastener locations in an assembly, this capability provides an interactive view of design rule adherence. As a result, users can be confident that designs will be released within specification and will not face costly engineering change orders, potential rework, or scrapped parts on the manufacturing floor.
Fastener/Hole Visualization
With the unique ability to toggle between the design and manufacturing visualization state of holes and fasteners, Syncrofit enables users to visualize detail parts as lightweight points and vectors, solid modeled hardware, or pilot/hole full size hole features. This allows users to reduce the time required to create fastener representations, and eliminates hole and fastener misalignment problems and errors related to data entry.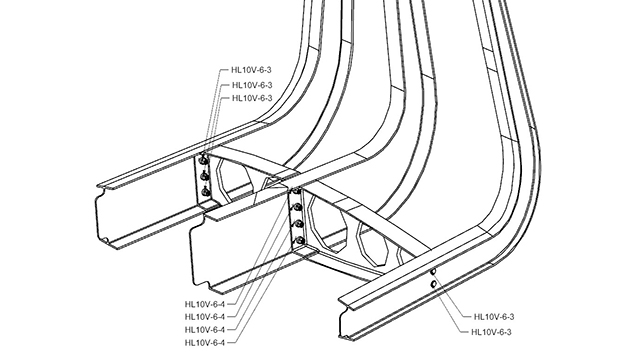 Avoid errors and manual re-entry of data.
As part of the release process, designers must create various documentations that define the airframe assembly. This may include 2D drawings, 3D model-based definition data or specialized reports.
To meet the demands of the aerospace industry as it transitions from a 2D drawing-based process to a 3D model-centric environment, Siemens PLM Software has established an industry standard 3D model based definition (MBD) approach for capturing and communicating detail part and assembly data.