工程师可借助 NX 在二维空间布置管道和仪表流程图 (P&ID),同时将设计与 3D 空间模型保持紧密关联。 P&ID Designer 可支持更加快速的创作、图表和 3D 之间的通用库、连接验证、将图表转换为 3D 和设备级数据管理。
Capture flow and connectivity to drive 3D pipe routing, accelerate design, and reuse data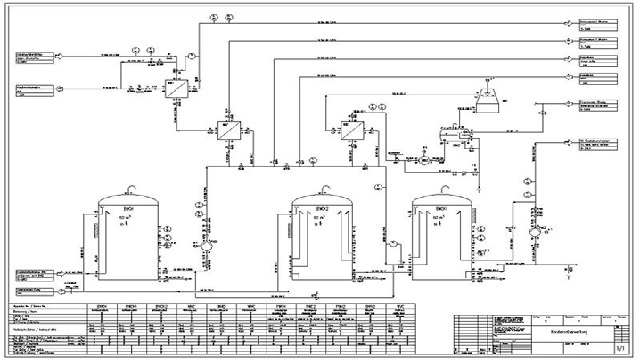 您可以利用流程图确定尺寸和设备类型,并在开始进行 3D 设计之前验证系统操作,从而助力船舶和工厂等项目的设计。
工程师可借助 NX 在二维空间布置管道和仪表流程图 (P&ID),同时将设计与 3D 空间模型保持紧密关联。 P&ID Designer 可支持更加快速的创作、图表和 3D 之间的通用库、连接验证、将图表转换为 3D 和设备级数据管理。
P&ID Design is made up of powerful features that allow you to build a custom solution. Read more about these features below.
Verify that pipes and their connected equipment are compatible prior to sending the diagram to the routing team. P&ID Designer checks to validate that pipe diameters, connection disciplines, and connection types are consistent between equipment, allowing you to create more accurate diagrams the first time, thereby reducing costly rework or manufacturing errors.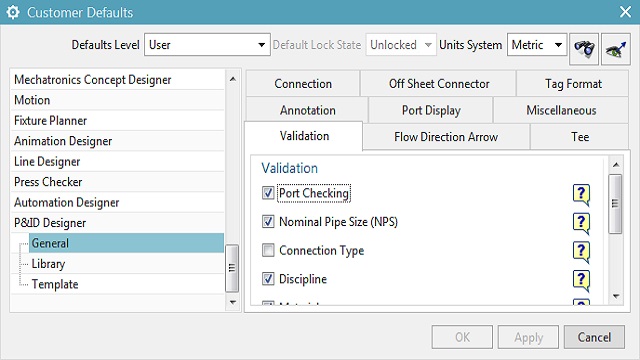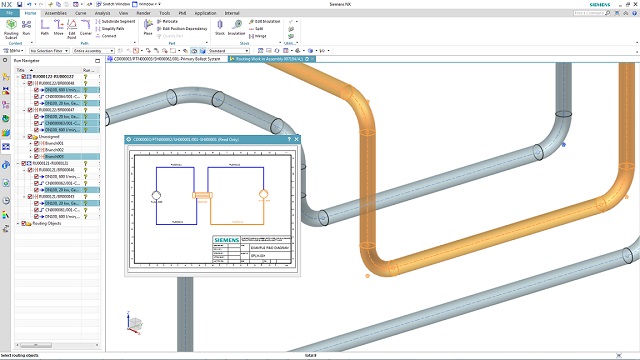 Diagramming-to-routing Integration
P&ID Designer helps you minimize design duplication by leveraging data created in 2D for the 3D design process. With P&ID Designer you can move diagram data to 3D routing. Runs opened in 3D include all equipment and from-to information. Display the diagram during routing to visualize how the 3D route maps back to the diagram.
Equipment-Level Data Management
NX P&ID Designer is built on Teamcenter, which stores and manages all aspects of a diagram. This single source of accurate, approved, up-to-date information empowers you to control every aspect of a diagram and supports reuse.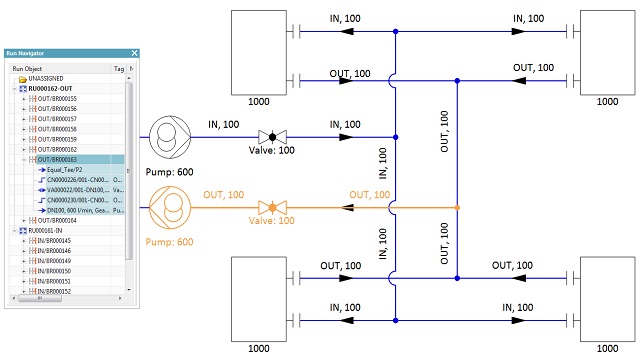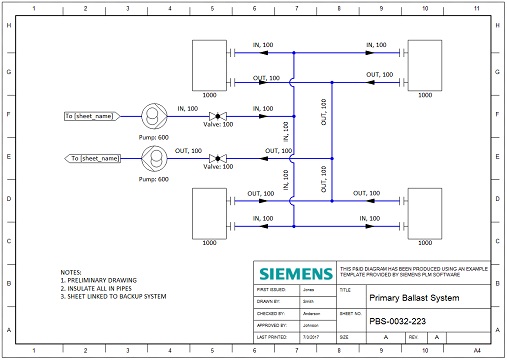 With NX P&ID Designer you can quickly and easily create P&ID diagrams. A shared library for pipes and equipment makes placement fast and simple. Navigators for tracking runs and systems help to visualize how diagrams are organized. P&ID Designer helps you focus on the design and spend less time on diagram creation.
Integrated 2D and 3D Libraries
Common libraries between diagramming and routing in P&ID Designer help you ensure that the right equipment is used from design to manufacturing. Connectivity designed in 2D is carried to 3D thanks to a shared connection map between equipment ports, and libraries link both 2D diagramming symbols and the associated 3D models.