Seat & Interior Component Design
Leveraging the digital twin to effectively share information throughout the development process
Make design changes quickly and efficiently and share information throughout the development process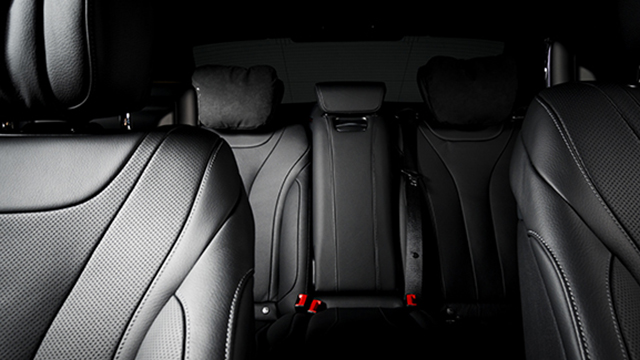 Seat & Interior Component Design
Using Mastertrim for design facilitates the creation of a 3D CAD digital twin by streamlining the task of authoring design data that defines a seat trim cover, including sew lines, cover pieces materials, attachments, and hardware.
This further enables users to quickly make changes based on more accurate feedback and efficiently share information throughout the development process.
Seat & Interior Design is made up of powerful features that allow you to build a custom solution. Read more about these features below.
Understand the cost implications of your designs. Small changes in a design can have dramatic cost effects. With Mastertrim, users can automatically produce accurate cost estimates early in their process driven by design details such as material area, length of seams, attachments, hardware and seam types.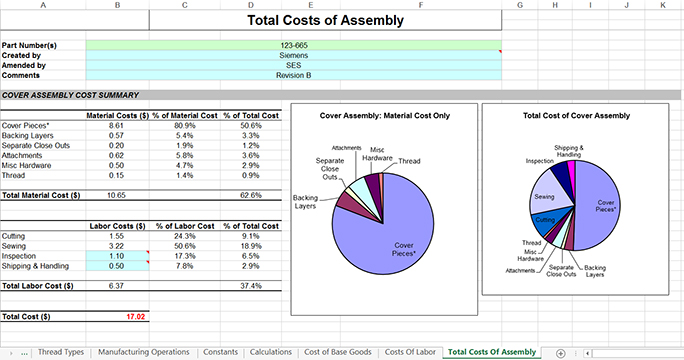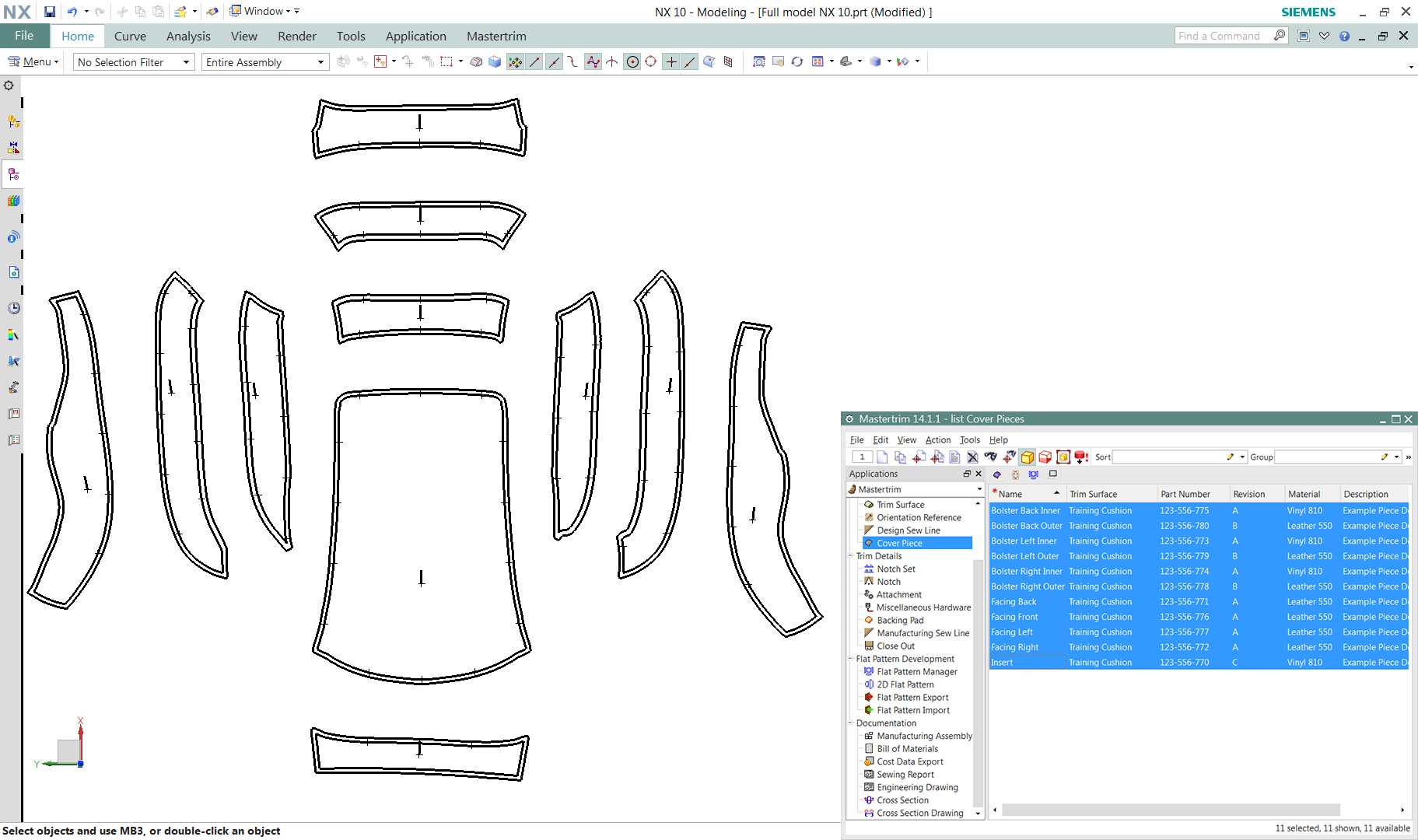 Users are able to save time and material by developing accurate product flat patterns with Mastertrim.

Mastertrim users can leverage the seat trim digital twin representation to automatically develop 2D flat patterns. Rule-based automation of notches and sew specifications allows users to ensure that flat patterns are generated based on company-defined rules.
Avoid delays in the seat trim design process and resolve manufacturing errors and issues using producibility simulations to diagnose potential problems early in the design process.
Mastertrim allows users to validate the quality of cover fit digitally, reducing the need for physical prototyping. When issues are uncovered, engineers have the choice of selecting alternative materials, or to move seams.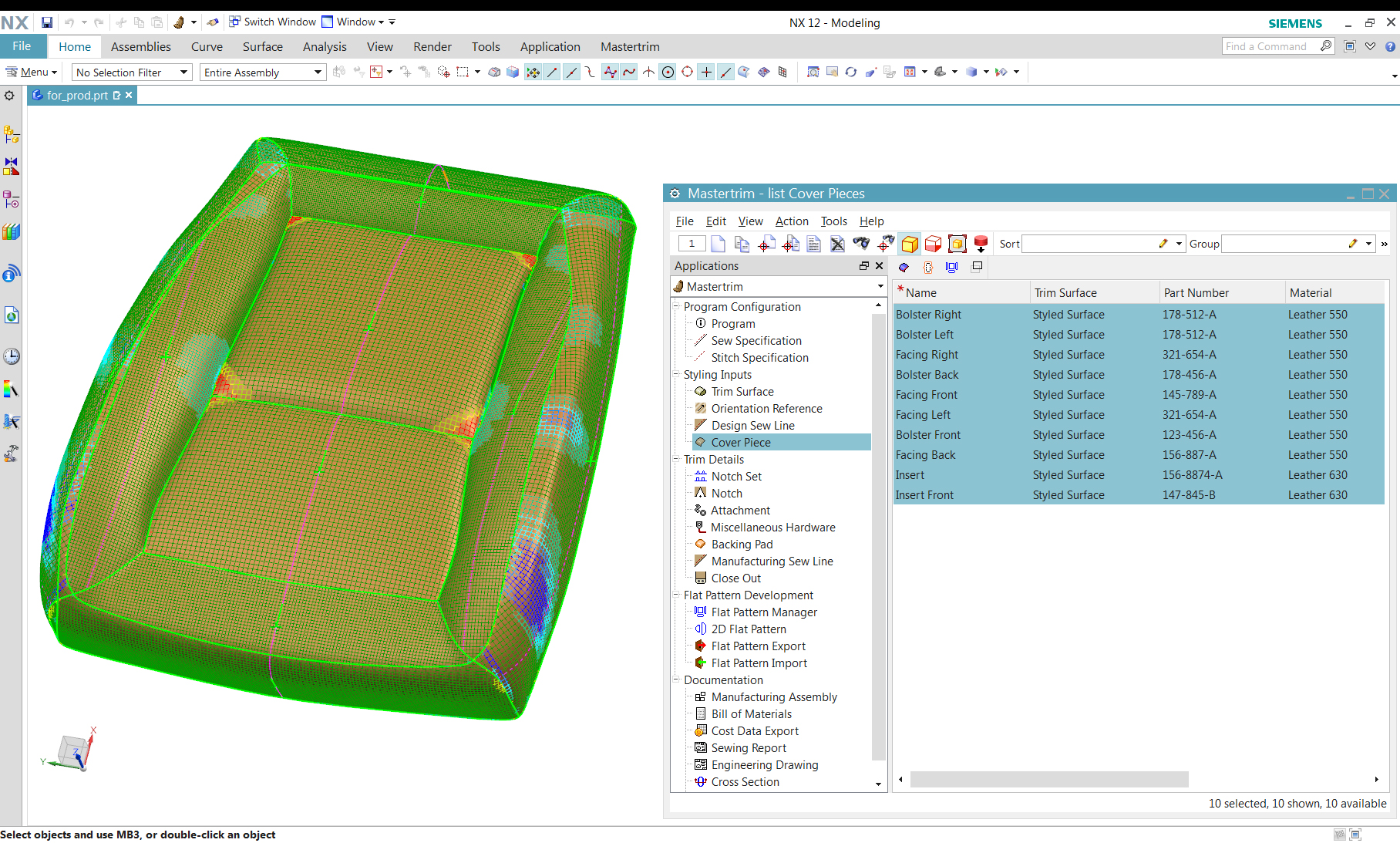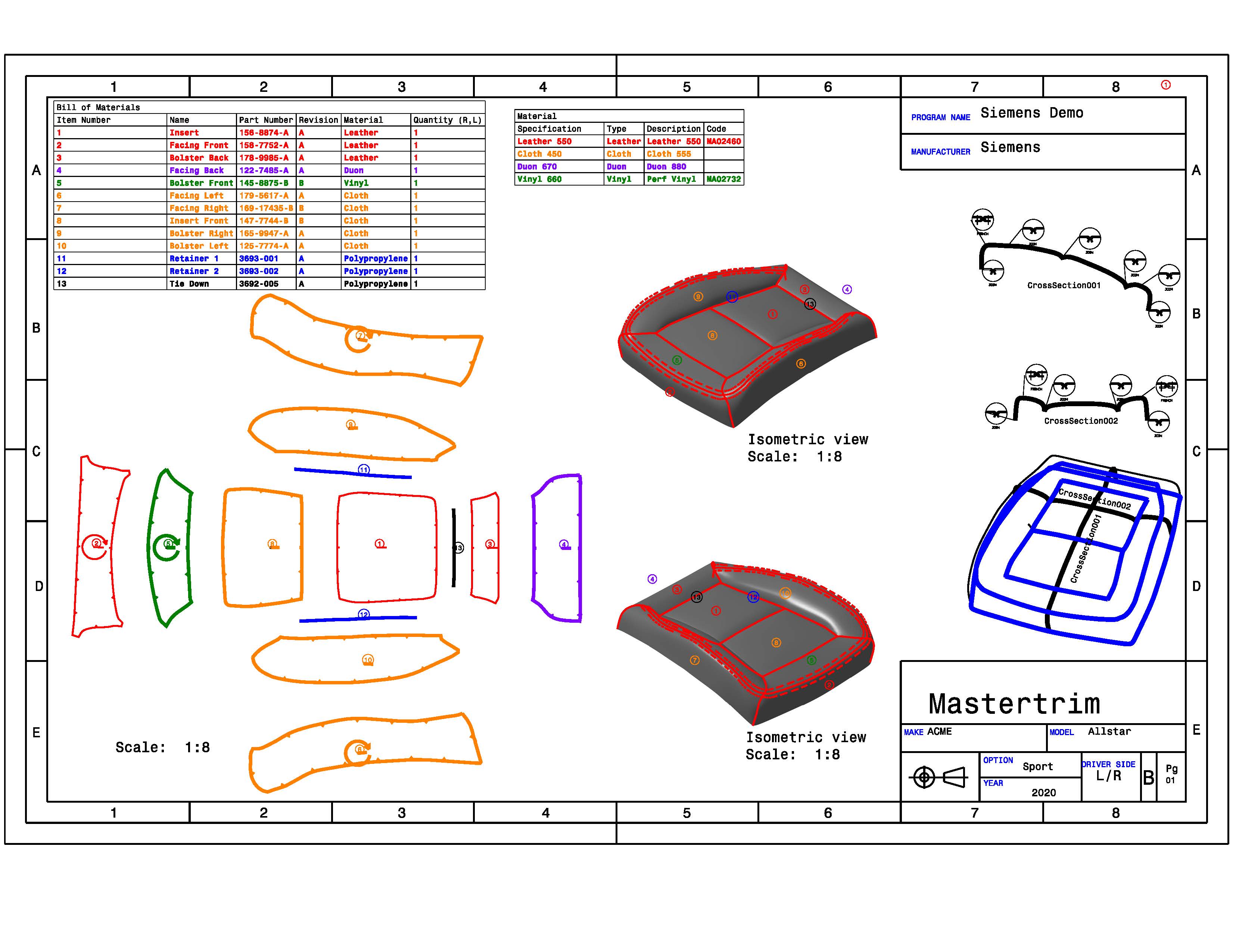 The value of Mastertrim becomes evident when users automatically generate engineering documentation eliminating the tedious and error prone manual process.
Customizable details are automatically incorporated into drawing and documents, including labeling for flat patterns, annotated 3D cross-sections, coloring by material, customizable tables and labeling of isometric views.
Overcome lack of standardized engineering and trim definition processes by providing accurate and precise design data in the form of a digital twin representing your complete seat trim definition.
Mastertrim allows engineers to easily create a complete digital twin representation of their desired seat trim definition, including geometric and non-geometric data, material, seam and attachment types and material and seam properties.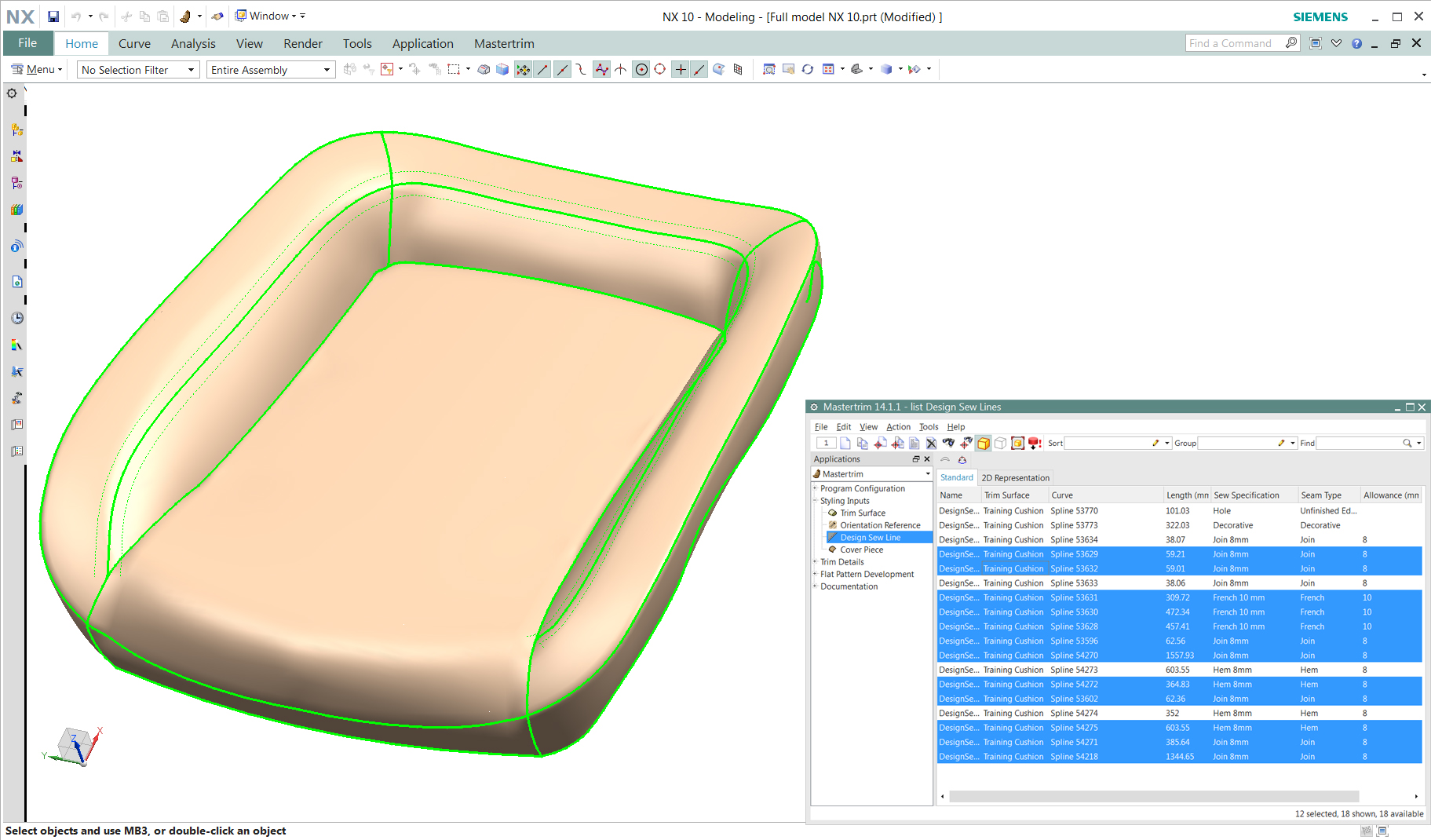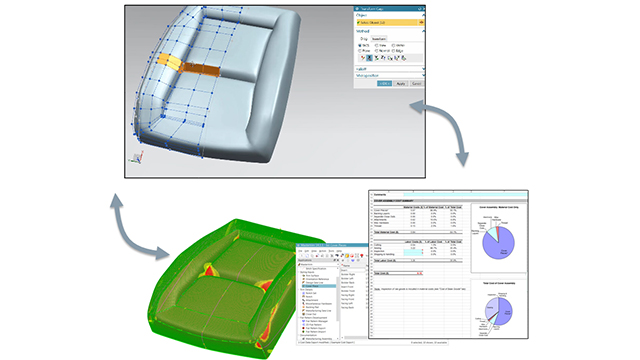 With Mastertrim stylists and engineers can easily communicate priorities and issues via a single platform. Mastertrim is integrated with NX software and CATIA software for CAD, allowing stylists to immediately see the impact of their designs. Mastertrim enables stylists and engineers to easily collaborate to get feedback on potential manufacturing issues and cost.