Seat Trim Manufacturing Process
Simplify downstream operations and communicate effectively with the manufacturing floor and suppliers
Simplify downstream operations and communicate effectively with the manufacturing floor and suppliers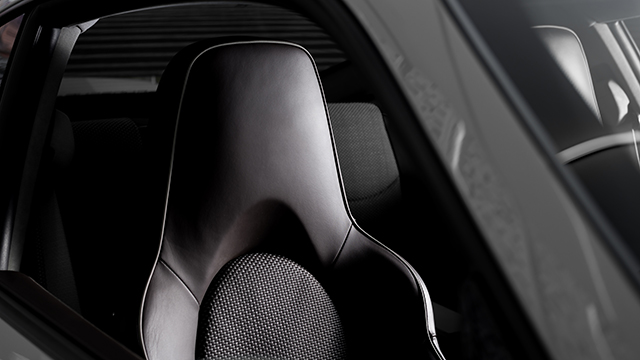 Seat Trim Manufacturing Process
By using Mastertrim, manufacturing is able to simplify downstream operations and communicate effectively with the manufacturing floor and suppliers. The Mastertrim digital twin enhances communication of the seat trim definition between design and manufacturing enabling manufacturers to identify producibility issues such as wrinkling and communicate this to designers before a prototype is manufactured.
Seat Trim Manufacturing is made up of powerful features that allow you to build a custom solution. Read more about these features now.
Customize and generate manufacturing documentation
Mastertrim allows users to quickly generate customized sew documents for manufacturing that include 2D and 3D part and piece images, highlighting sew operations, standard title blocks, diagrams, and logos a well as tables and form elements.
Using Mastertrim also facilitates the manufacturing costing process by exporting data directly into a manufacturing cost model, enabling quick calculations based on company-specific parameters and requirements, thus making it easy for users to shorten the time it takes to accurately forecast manufacturing costs.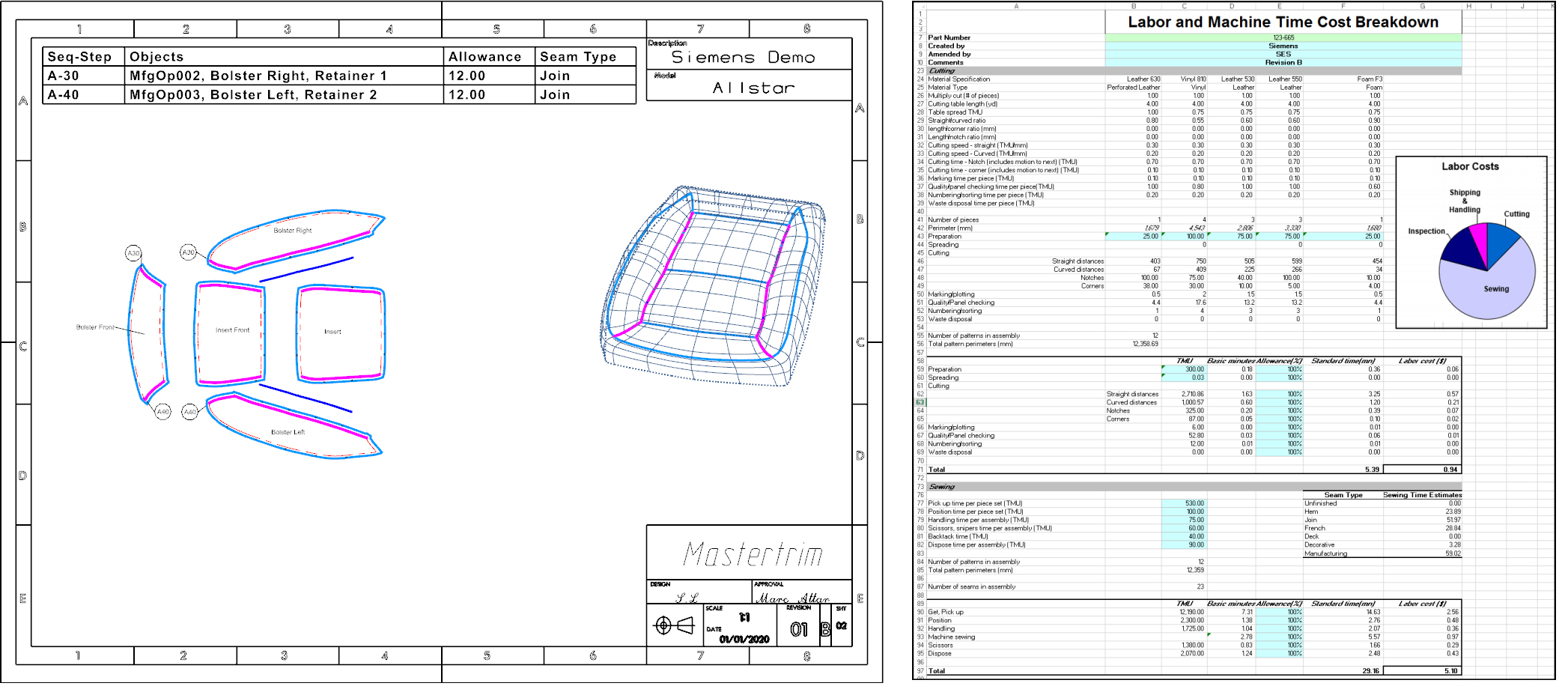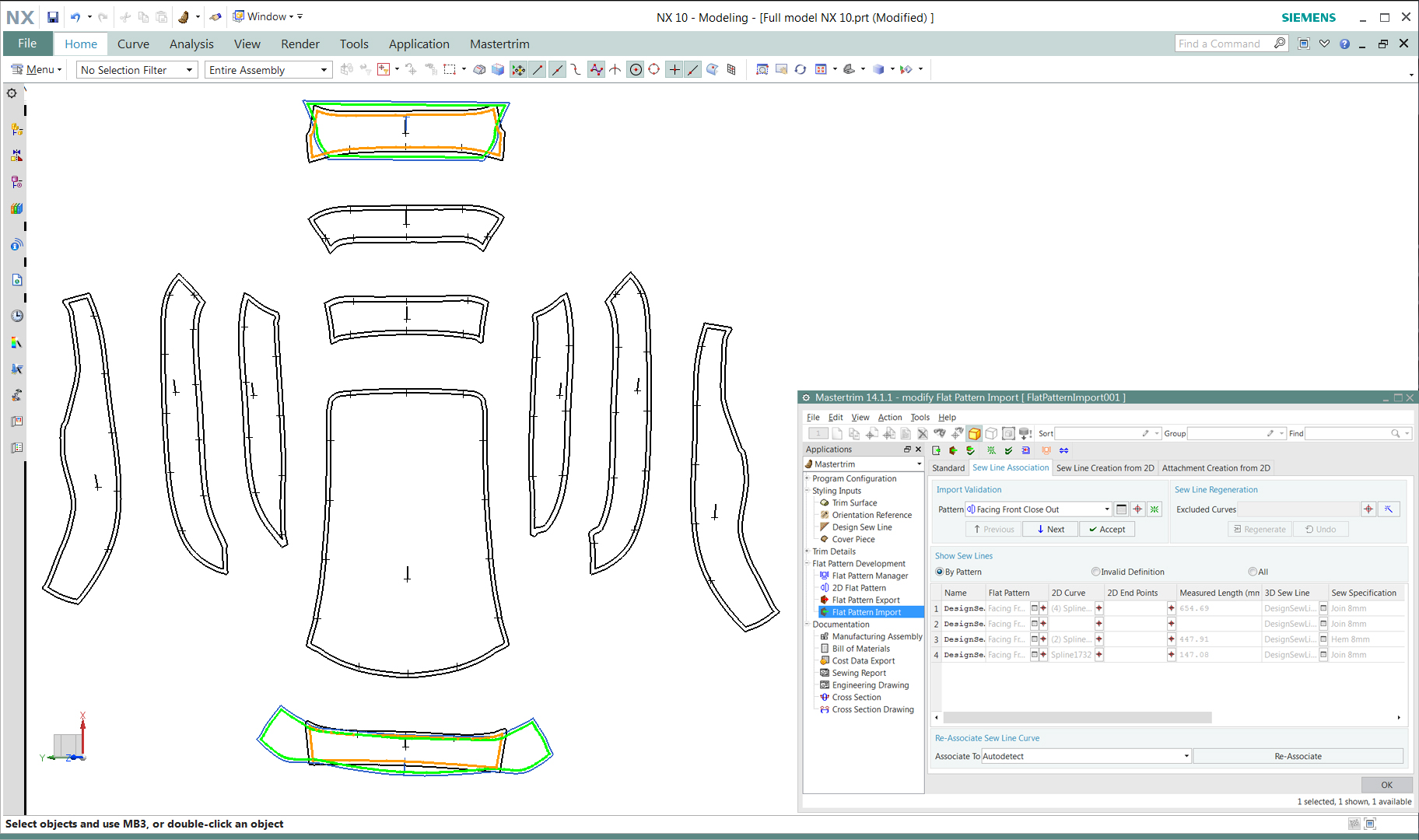 Exchange data between 2D pattern editing and nesting software
With Mastertrim, users can format patterns for editing in the 2D editing software of their choice. Existing 2D flat patterns can be imported into Mastertrim and then edited or used to measure areas, perimeter and lengths as well as generate documents and cost data (providing a two-way link between 2D editing application and Mastertrim). This allows for legacy data to be brought into the digital twin process.