Software Issue and Defect Management
跟踪所有可能和报告的故障。 规划并指派任务以降低风险。
Software issue and defect management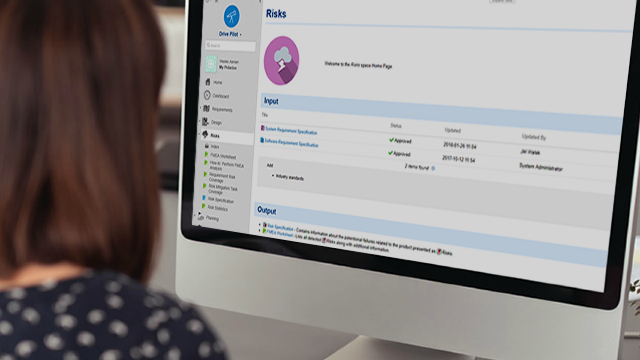 Software Issue and Defect Management

跟踪所有可能和报告的故障。 规划并指派任务以降低风险。
Fully featured software issue and defect management tracker to manage any kind of work items: issues, tasks and defects.
Automatic Issue & Defect Tracking
Polarion automatically tracks all possible and reported issues and defects on any test failure. No matter if the test was preformed manually or automatically, within Polarion or in a third-party tool, Polarion ensures that the issue is tracked immediately for all activities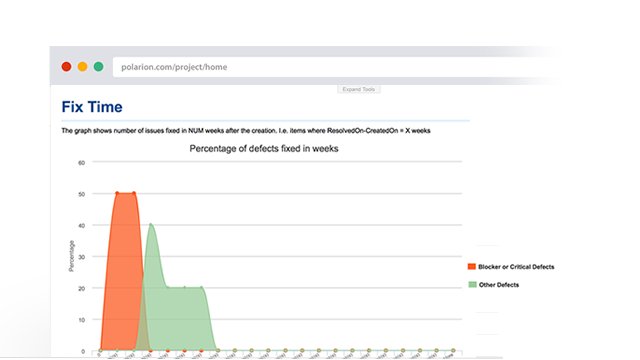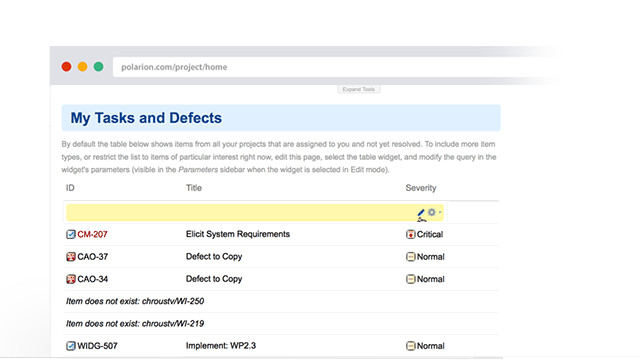 Automatically Assign Issues
Polarion can automatically assign issues based on classification and condition types such as category, severity, component, etc. Using Polarion, project Managers can configure projects to automatically assign newly created Work Items to team members based on specified conditions, saving time and effort over the life of the project.
Failure Mode and Effect Analysis
Polarion not only has the ability to identify all possible failures, risks, harms and hazards; it also has the ability to plan and assign tasks to mitigate these potential risks. Polarion's completely configurable and customizable project templates provide capabilities to manage risks, following a standard FMEA approach.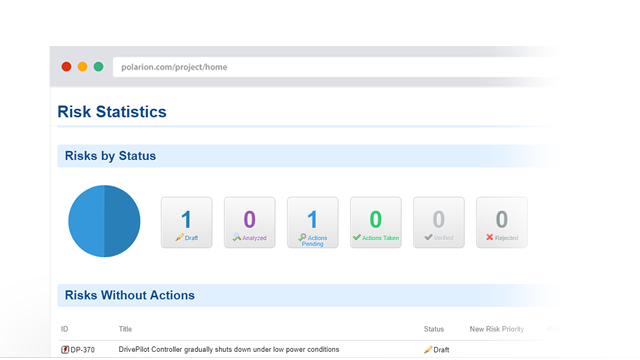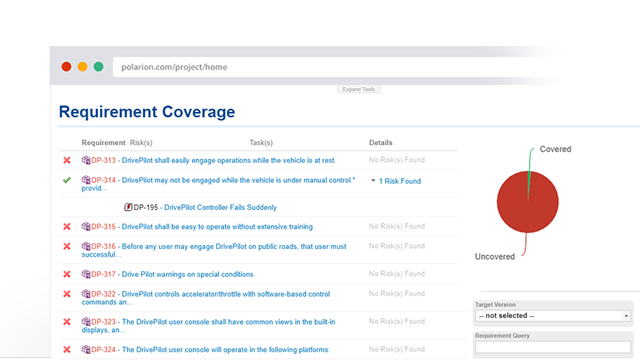 Polarion allows you to analyze and assess the quality of the requirements by measuring the number of issues, defects, and change requests that are linked to specific requirements. Polarion provides the ability to link and cross link between requirements, test cases, and test result artifacts and vice versa for traceability and impact analysis.