Software Planning & Resource Management
使用实时规划和精细化的时间追踪提高利用率和版本可预测性。
Quickly get a handle on project status and progress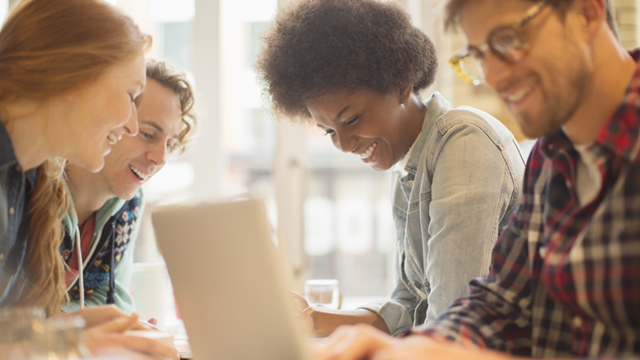 Software Planning & Resource Management
使用实时规划和精细化的时间追踪提高利用率和版本可预测性。
Software planning and resource management made easy and intuitive with these powerful features.
Cross-project planning is made easy; Polarion allows you to create hierarchies of projects, which allows items from multiple related sub projects to be included into an overall organization wide cross project plan This means that, Team Plans to include items from all component projects the coordinating team is responsible for.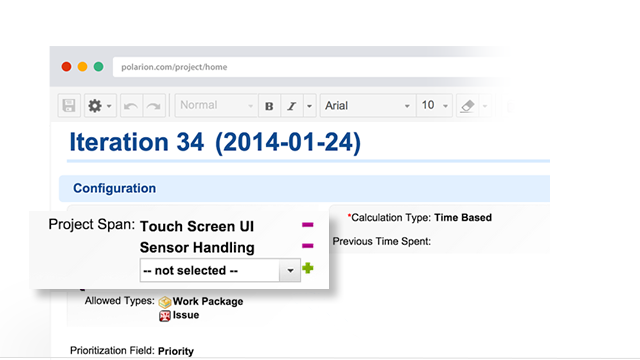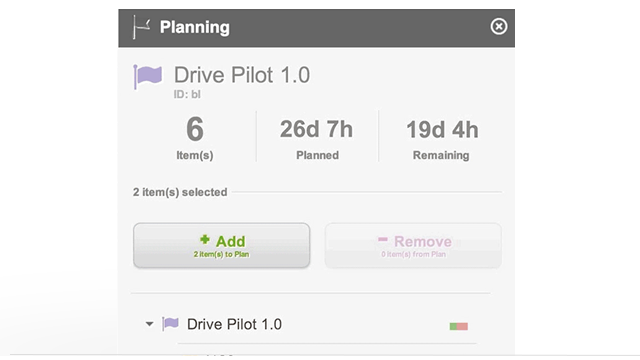 Polarion Live Dashboards and "LivePlan" enable you to quickly get a handle on project status and progress, reveal dependencies and over- or under-utilized resources in real-time as team members complete assigned tasks.
Assess the performance of your project in real-time: live, always up-to-date, and fully configurable to your needs. View any report online, in real-time, even via a mobile device. Polarion Live Reports accurately gives you and your management real time insight into every step in your process, and the ability to spot potential bottlenecks before they occur. There is no delay or inaccuracy of the data that are presented as the reports are displayed online and based on up-to-date live project information.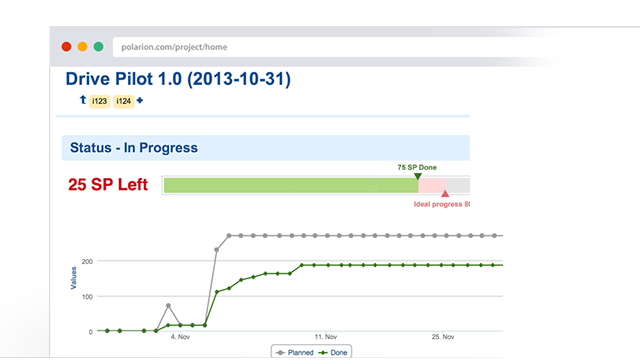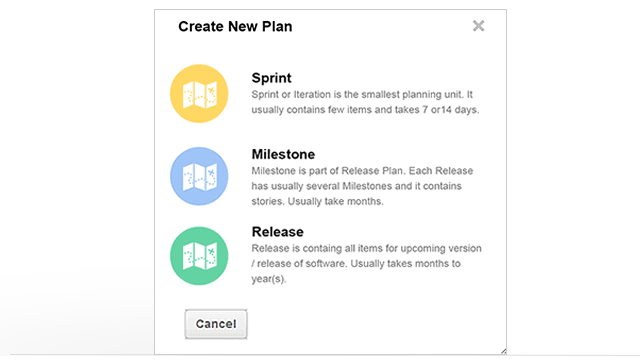 Follow any methodology (Waterfall, Agile, and Hybrid) to plan your releases, milestones, and iterations and make the plan transparent and always up-to-date to the entire organization, to improve utilization and release predictability using live planning and granular time tracking
Polarion simplifies time tracking and makes it straightforward. Users can simply log actual time spent on tasks as they close them.